Nonfiction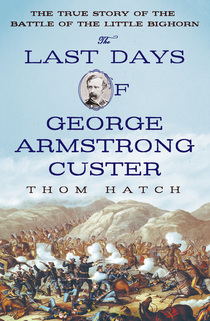 The Last Days of George Armstrong Custer
The True Story of the Battle of the Little Bighorn

ISBN-978-1250051028

Publication Date: February 3, 2015
Macmillan/St. Martin's Press

---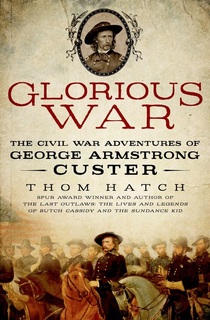 Glorious War
The Civil War Adventures of George Armstrong Custer

ISBN-978-1250028501

Publication Date: December 10, 2013
Macmillan/St. Martin's Press

Paperback: 978-1250061546
Publication Date: January 27, 2015


---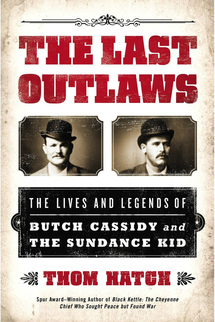 The Last Outlaws
The Lives and Legends of Butch Cassidy and the Sundance Kid

ISBN-978-0-451-23919-8

​Publication Date: February 5, 2013
Penguin/New American Library


---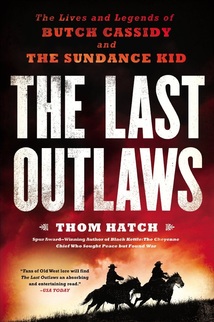 Paperback: 978-0451416865

Publication Date: January 7, 2014

---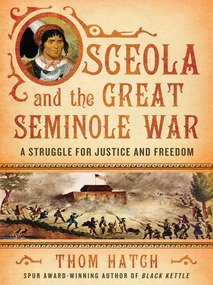 Osceola and the Great Seminole War
A Struggle for Justice and Freedom

ISBN-978-0-312-35591-3

​Publication Date: July 17, 2012
Macmillan/St. Martin's Press


---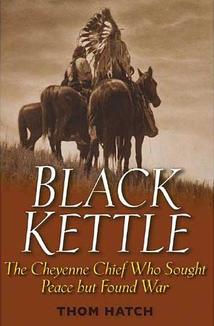 Black Kettle
The Cheyenne Chief Who Sought Peace but Found War

ISBN-0-471-44592-4

​Publication Date: August 25, 2004
John Wiley & Sons

*Western Writers of America Spur Award Winner*
---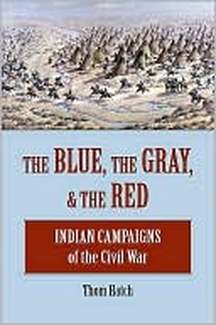 The Blue, the Gray, and the Red
Indian Campaigns of the Civil War

ISBN-978-0811700160

​Publication Date: February 1, 2003
Stackpole Books


---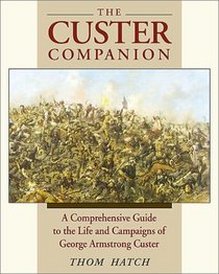 The Custer Companion
A Comprehensive Guide to the Life and Campaigns of George Armstrong Custer

ISBN-0-8117-0477-7

​Publication Date: August 10, 2002
Stackpole Books


---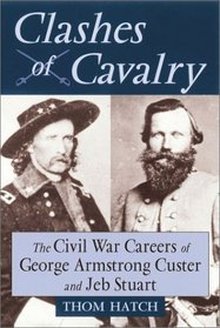 Clashes of Cavalry
The Civil War Careers of George Armstrong Custer and Jeb Stuart

ISBN-0-8117-0356-8

​Publication Date: July 1, 2001
Stackpole Books


---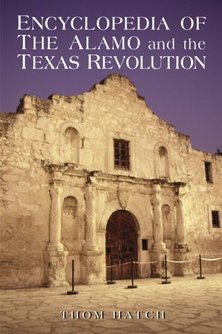 Encyclopedia of the Alamo and the Texas Revolution

ISBN-0-7864-0593-7
Reprint: 978-0-7864-3095-6

​Publication Date: January 1, 1999
Reprinted August 1, 2007
McFarland Publishing


---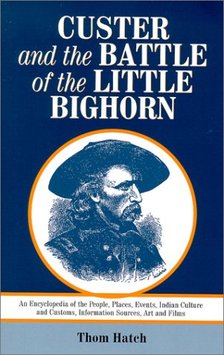 Custer and the Battle of the Little Bighorn
An Encyclopedia of the People, Places, Events, Indian Culture and Customs, Information Sources, Art and Films

ISBN-0-7864-0154-0
Reprint: 0-7864-0964-9

​Publication Date: December 1, 1996
Reprinted October 1, 2000
McFarland Publishing


---
Fiction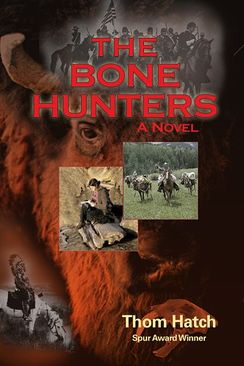 THE BONE HUNTERS
Previously Published - Out of Print
Available for Publication

In this armchair adventurer's great escape, paleontology professor and Civil War cavalry veteran Benjamin Franklin Randolph leads an 1871 scientific expedition into the rugged badlands of the American West to dig into the earth's crust for the fossilized remains of extinct creatures.

Ben Randolph and his party of college age volunteers from the East are escorted by cavalrymen and accompanied by the young, outspoken suffragette daughter of an army colonel and her feisty chaperone who makes Calamity Jane look like a prissy school marm. These bone hunters experience arduous travel in challenging terrain, extreme weather conditions, hostile Indians, a dangerous outlaw gang, and indigenous pests and predators.

The story is not all hardship, however. Our scholarly explorers celebrate the thrill of discovery, the wonders of nature, a sense of camaraderie, and occasions of humor. The discoveries and methods are historically accurate, as are historical events and period culture. To add to the authenticity, real frontier figures play relevant roles in the story, including Buffalo Bill Cody, George Armstrong Custer, Russian Grand Duke Alexis, and Lakota Sioux warrior Pawnee Killer.

The conclusion comes by way of a heart-stopping scene that has never before graced the pages of a book.
---
BACK TO THE PLACE AND THE TIME
Previously Published - Out of Print
Available for Publication

Our story finds retired school teacher John Ripley and his 12-year-old granddaughter, Jordyn, attending a Colorado Rockies baseball game at Coors Field in Denver. The thrill of being inside this sacred green cathedral has John and Jordyn reminiscing about how John had lost the opportunity as a hotshot 17-year-old shortstop to play professional baseball. Unfortunately for him, John had enlisted in the United States Marine Corps just days before he was contacted by a Chicago White Sox scout. He entered the service, suffered a disabling wound in Vietnam, and could never play baseball competitively again. He had spent a lifetime wondering "what if?"

During the course of the game, John is distracted when a foul ball heads toward their section. He is struck in the temple by the ball and falls unconscious. To the medical staff, John has gone into a deep coma. To John Ripley, however, he has gone back to the place and the time of his youth--and he isn't going to return anytime soon.

It turns out that young Johnny Ripley had failed to sign his final enlistment papers for the Marines and is free to sign to play professional baseball. This second chance opens the door to a magical odyssey of baseball that has Johnny playing rookie ball while showing up the number one prospect in baseball. By the end of the season, he is playing a game in Yankee Stadium against the legendary Mickey Mantle and home run king Roger Maris and at bat facing Hall of Fame pitcher Whitey Ford.

During this game Johnny is beaned by the ball. While in a delirious state, he is shown the pathway back to his old retired life but also realizes that, if he chooses, he can stay where he is and play baseball. After such youthful success on the field, will Johnny return to his old life or remain locked forever in his baseball fantasy? The thought-provoking ending will cause the reader to fall in love with baseball all over again.

Plausible yet fanciful, BACK TO THE PLACE AND THE TIME introduces a host of fascinating characters, episodes of adventure, romance, drama, humor, and the conflicts facing a boy coming of age. Most of all, this book offers readers a most pleasant, uplifting, and unique taste of baseball when baseball was the national pastime and young men played for the love of the game.
---
Audio Books
The Last Outlaws

Tantor Media

Read by James C. Lewis

https://tantor.com/the-last-outlaws-thom-hatch.html

*AudioFile Earphones Award Winner*

---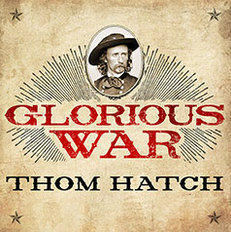 Glorious War

Tantor Media

Read by James C. Lewis

https://tantor.com/glorious-war-thom-hatch.html
---